Using our Line Following Sensors to score
Raising the robot to climb second step
Holding Cargo and a Hatch
Scoring Cargo in the Cargo Ship and Rocket Ship
Scoring a hatch on the Rocket Ship and the Cargo Ship
Collecting a hatch from the loading station.
Getting ready for a match - move the robot from the cart to the field to start another match.
Setting up the Pit on Wednesday March 6, 2019
Team members at the 2019 Tech Valley Regional on March 7, 8, 9 2019.
Programmers at the field.
College mentors hard at work.
More work on the line follower sensors.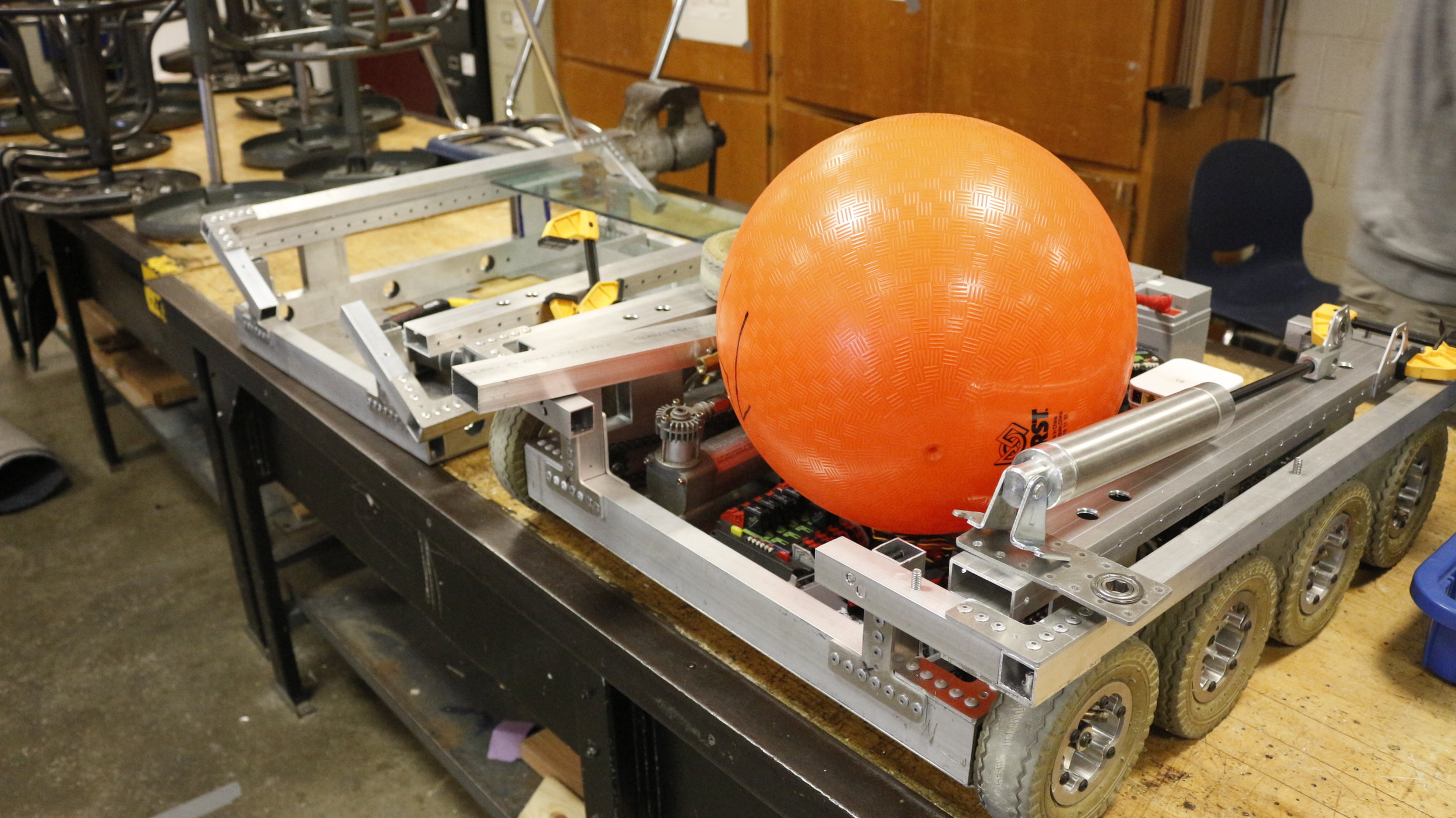 The Competition Robot frame on the left and the Practice Robot frame on the right.
Working on the line following sensors.
Installing the chain drive system.
Weight of the frame - 16.0 pounds. Smallest and lightest robot frame we have ever made.
All girl robot frame assembly crew.
So many parts and dimensions to check.
The finished frame rail from the CNC Mill.
Making parts on the CNC Mill.
Still using the manual mill for many tasks.
Working on the CNC Router.
We still use the metal lathe that was in the shop back in 1974 when the school was built. (Mr. Kissane was a freshman at AHS in 1974 and used this lathe then)